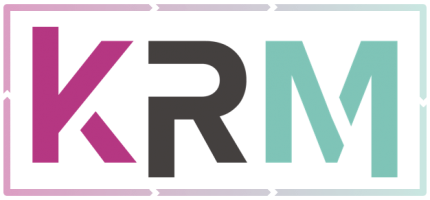 Are you Ready to Create & Curate your Dream Career and Life?
Kathryn R Martin coaches successful leaders break out of the cycle of frustration, burn-out, and continually thinking of your next steps but not taking action – and instead curate your dream work-life scenario. Her unique process helps you find clarity of purpose, impact, ease, financial strength, and joy.  
JOIN THE MOVEMENT! 
1-on-1 Crossroads Coaching is a good fit if...
You're feeling a "pulling" toward something more, and you're done feeling burned out, unfulfilled and undervalued for the work you do.
You Keep THINKING about making a change, but don't know how, when or what your best next steps should be.
...And you're getting ready to…
Kathryn R Martin's mission is to help you unlock and speak your impact so that you can live in ease, balance, financial strength, purpose and joy

.
What if you could Create your Dream Business / Career / Life – where your income reflects your value, you have positive work-life rhythm, and you're having the impact you are meant to achieve? What if your heart was singing?
YES!
You are successful, and have a level of life experience and expertise that also makes it possible for you to hold leadership roles in a variety of jobs and even industries, launch and build your own business, write a book, and much more – if you so choose.
How do you choose?
Kathryn and her clients are in their self-described Dream Scenarios.  In many cases, the lives they are living now are what they (and others!) said "wouldn't be possible" as CEO's, Executive Directors and senior staff in arts and culture and non-profit organizations, executives in the corporate sector, professionals in the horse industry, and entrepreneurs. They have increased their salaries and fees, aligned their work with their purpose, elevated their professional brand & value, created momentum and impact in their careers and for their organizations/businesses, and… their hearts are singing.
The key to unlocking these breakthroughs?
Kathryn's unique guided and personalized process that uses impact and joy to reveal key – and often missing – "intel" on ourselves.
Kathryn knows what it's like to make a courageous leap into one's purpose.
If you are ready to learn how to leverage your unique strengths and motivators, create strategic messaging and elevated positioning to differentiate yourself, and help others help you on your journey, then Kathryn is here to support you.
The first step is often the hardest. All of Kathryn's clients took a deep breath, scheduled a complimentary Intake Call, took another deep breath and said YES.
1-on-1 Crossroads Coaching with Kathryn
Kathryn helps you create and curate your Dream Work-Life Scenario.
Step 1: Getting to Know Each Other
First things first: every leader is unique, and Kathryn must determine if and how she can support you. 
This is a high touch, personalized program, to support you identify and reach your goals, create and monetize the new opportunities that will arise as your momentum and clarity build, and help you create strategies and practices that support your goals, i.e. mindset, decision-making, personal & professional positioning – written, verbal, social media, networking, interviewing, negotiation, announcement, on the job strategies and/or other real-time leadership strategies to move you forward.
Kathryn only takes on a few clients in order to be able to provide her signature "on demand" and often "unlimited" support so needed during times of transition and change.
In general, Kathryn's "sweet spot" is in helping leaders who feel they are at a crossroads of some kind, and who know they want to make changes, seize an opportunity, or overcome a big challenge. You feel like the clock is ticking, and you've got to do something differently. Now.
When you apply for a complimentary Strategy Call, you'll be asked to complete a short Intake form to help Kathryn determine if you're a right match for her 1:1 coaching program.  
In the 45-minute Intake Call you and Kathryn will discuss your specific goals, you'll get a sense of what it's like to work with each other, and determine how Kathryn can best support you.   
If an invitation is extended and you take a Big Breath to Begin your journey, Kathryn will go over the details (fee, duration, structure) and initiate the confidential coaching relationship.  
You'll have new insights, and if you're going to be working with Kathryn, you'll have the Next Steps!
Kathryn integrates a hands-on consulting approach into intuitive transformational leadership coaching, and this unique format creates the possibilities for breakthrough's and big shifts in day-to-day life – quickly.  
Upon initiating the confidential coaching relationship, you'll receive:
Kathryn. By your side. Thinking about you (that's what she does!). Available when you need her.
An Impact Insurance Policy. The Program offers peace of mind knowing that no matter what comes your way, you'll have the support you need.
A personalized link to schedule all your 1:1 coaching calls
You'll work with Kathryn via 1:1 leadership coaching over the course of six months. High-touch, transformational coaching with practical consulting-like dynamics. Guiding and supporting you every step of the way, through a proven process – personalized to your specific goals. Situational coaching & consulting for your real-life scenarios, challenges and all the new opportunities that arise as your momentum and impact builds. 1:1 support for key interviews, "First 90-days" in a new job, new business creation and fees, and more.
Two 60-minute coaching calls each month, via free ZOOM video conferencing. (webcam and mic required)
Unlimited access to Kathryn for materials creation and review, check-ins, interview preparation, meeting preparation and strategy, and more.
Coaching calls are recorded and become a resource for you.
BONUS: Instant Access to Kathryn's "Career (Life!) Breakthrough Academy": This on-demand, self-paced, fully-guided, interactive program is INCLUDED for all 1:1 Coaching clients, and amplifies your results. Teachings are offered via 10 videos and 12 worksheets that guide you through a process that has created breakthroughs, shifts – and dream career/life scenarios – for leaders around the country.
In some cases, Kathryn curates small groups pulled from her 1:1 clients if she believes a group learning experience would be helpful and supportive. In that case, the Mindful Leadership Mastermind is included, and meets monthly via ZOOM, and again, the content and coaching is tailored to your needs.
Being able to effortlessly able to prioritize where and when to put their time and talents
Feeling more confident knowing their unique value
Hearing "Kathryn's voice" when making decisions
Having new clarity in what they want and why
Knowing which jobs to apply for, and "showing up" fully during interviews
Creating a brand and reputation based upon value and impact
Being in their dream job and work/life scenarios
Being more effective and valued in their current role
Increasing their salary and fees
Advocating for and receiving promotions
People being inspired and knowing exactly how to help them
Feeling the sense of momentum
Having incredible opportunities happen "out of the blue"
Enjoying their integrated and purposeful lives
"Kathryn created a structure for exploring the next stage of my career. Her wonderfully warm style, deep experience and wise insights were instructive and empowering. I came out with more clarity to identify and articulate next steps in order to achieve my personal and professional goals."
"Kathryn was committed to developing my ability to move through the transition in a way that was healthy, whole, and deeply meaningful not only for myself, but for the communities I serve. Kathryn is a person unlike any other. The nonprofit world (and beyond) is lucky to have her."
"In a very structured way, I was led to talk about things I wouldn't normally talk about or think through, and that effort in the end helped me to arrive at conclusions about myself and ways I want to brand myself that I would not have arrived at otherwise. I feel stronger, more authentic, and more confident in what I want professionally and personally as a result."
"Kathryn is also a passionate advocate for emerging leaders in the field, as well as those mid-career. Rather than offering boilerplate advice she asks pointed questions which help you travel to your own conclusion - which can often be surprising! I think of her as a career sherpa, guiding the way with expert and seasoned knowledge. Additionally, her own experiences as an interim executive director give her the upper hand in conversations about transition and change."
"Kathryn's impact on my life and my business has been profound! I had an epiphany which led me to a much deeper understanding of why I do what I do! I will be forever grateful for that pivotal moment; it's an experience that continues to guide my work and my life."
"I hired Kathryn as a coach at a time when I knew transition was in the air for me. The impact of Kathryn's intentional, deliberate coaching calls that included both big picture thinking and detailed roll out of ideas, was tremendous. The result was positive motion along my career trajectory, and I advanced from associate artistic director at The Pasadena Playhouse to deputy artistic director at Arena Stage. I have since recommended her to others who, too, have advanced in significant ways as a result of Kathryn's coaching. She's the real deal. Connect with her. I know I will again in the future."
With almost three decades of professional experience as a leader in the arts and culture field, I achieved the success that I had envisioned back when I was in high school.  
And then, I began feeling a "pulling" to make a change, but wasn't sure what was possible, what made sense, or what I wanted to do next.  I just knew I wanted "more" in my life.  More meaning, more impact, more balance, more revenue, more ease.
Hi, I'm Kathryn.
I intuitively see your unique and true value, the many possibilities that exist for you to have the impact you are meant to achieve, and then, I put my results-oriented "hat" on to help you create the tangible and actionable steps needed to get you there.
And, we need you to get "there."  It's why you are here.
Every week I talk with successful leaders who are at a crossroads moment.  They share their stories of burnout, ambivalence, running the scenarios over and over, and (in hindsight) realize that much of their drive and career choices have come from limiting beliefs and industry norms about what is and is not possible. 
I understand. I've been there. And my clients – leaders just like you – have been there.
And then we took a leap. A courageous leap – but not a blind leap.  
I'm creating a MOVEMENT of leaders moving from being "stuck," to now living their Dream Scenarios; following their passion in corporations and businesses, theaters, symphony orchestras, operas, dance companies, foundations, arts and culture departments, universities and social service agencies around the world. They've made big decisions on career trajectory, leadership strategies, launching a new business, catapulting (and monetizing) existing talents, having balance. Together, we're making the world an extraordinary place.
Schedule Your Confidential Intake Call with Kathryn