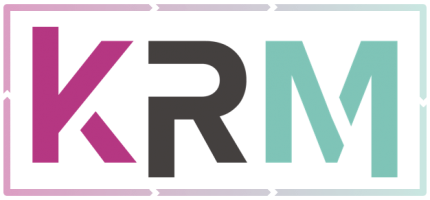 Is Your organization facing a challenge
and You're Concerned a Traditional Approach won't work?
Kathryn R Martin has seen it all – and knows how to acheive the results that matter. 
An Organizational Crossroads Intensive is a good fit if your organization has...
A significant challenge, and you're unsure what will ensure success
A big opportunity that needs to be leveraged and planned for
...And you're considering...
Kathryn helps you create results.
Transformational results. Goosebumps.
The problem with consultants.
Nonprofits are living organisms. When one area of the "body" is injured or sick, the root of what may be a symptom of a more systemic problem must be diagnosed, and addressed in the context of an organization's overall purpose, unique value and impact, and trajectory.
Time and resources are often wasted in "siloed" consultancies, between board and staff, or between staff departments. "Strategic" plans often end up on a shelf (or in the recycle bin). Normal problem-solving and best practices don't move the needle. Momentum is lost. Much is at stake.
From a birds-eye view vantage point and with experience as a Board member, CEO, staff member and volunteer, Kathryn brings a unique blend of 30+ years of industry knowledge, hands on experience leading organizations through times of change and transition as a professional Interim CEO, consulting, transformational leadership coaching, and intuition. 
Kathryn quickly reveals often missing context, sees existing strengths, helps identify and articulate a desired "Point B," and then holistically helps move a group of people toward shared (and often extraordinary) goals – with newfound clarity, confidence, and camaraderie.
Kathryn's unique process creates the opportunity for breakthroughs to occur – a transformational shift – that then makes it possible for everything else to follow. She is an experienced partner by your side, every step of the way – from assessment and visioning, to planning and implementation.
Kathryn thinks in terms of outcomes, not hours. 
She knows how she delivers results, and only takes on clients where she can help, and where she can provide often unlimited support at key moments of the process.
Phase 1: Creating Your Strategic Action Plan
Kathryn helps you steer the ship now and for the next 6 - 12 - 18 months.
First things first. Kathryn needs to prepare and assess, and begin establishing trust..

Materials review: You'll send KRM relevant materials, including current operating budget/YTD
On-line Self-Assessment Questionnaire: Participants share key information confidentially (tailored to your organization's scenario)
1:1 Clarity Calls: Key participants will be interviewed via ZOOM video or phone prior to Summit
Strategy Call: Executive Director & KRM finalize strategy and Agenda for the Leadership Transition Summit
Activation Budget Management Tool: If relevant, KRM will recommend and draft a template and budget process for your operating budget presentation.
Connection: Key stakeholders will feel engaged in the process, comfortable with KRM, have shared their perspectives, and felt heard and connected to the process.
Insights: Potential roadblocks, dynamics, and opportunities will have been revealed to KRM
Strategy: KRM will have the key insights and information needed to design the Leadership Breakthrough Summit agenda and strategy.
The Leadership Breakthrough Summit
With the prep work done and desired outcomes established,  it's time for Kathryn to meet with you and your team in person to create a shared experience that provides the foundational context for the months ahead.

Advance on-site meeting(s) with Staff and/or Board
A facilitated and energizing half-day Summit
A follow-up meeting with leadership to finalize the Road Map – Strategic Action Plan
Consensus and understanding of:

Best practices, roles & responsibilities
Current financial and operational status, dynamics, threats.
Opportunities for transformation, momentum, increased engagement/revenue.
Decisions needing to be answered, completed, addressed – and when.

Strategic decisions made about:

What multi-faceted success and impact looks like – for your organization, at this specific moment in your trajectory.
The resulting priorities, action steps and timeline.
How to ensure personnel have what they need to thrive, and resources are maximized, leveraged, and protected.
Positioning, Case of Support, and clear and consistent Impact Messaging around momentum, opportunities, mission and impact

Increased clarity, confidence and connection to the organization's impact, and each individual's role
Your initial draft "Road Map" – a Strategic Action Plan, with specific, measurable, actionable, relevant and time-sensitive goals, roles and responsibilities, milestones and next steps – providing the Board, Staff and other key stakeholders peace of mind, and knowing how to help.
Documentation of the Summit findings and decisions.
Kathryn helps you stay on course (Often the missing piece)
You're busy.  The day to day demands of running an organization are all consuming.   
That's why Kathryn is with you for the entire journey. She'll provide personalized, objective, real-time guidance every step of the way to keep the train moving forward and on the right track.

You'll have a trusted and objective resource by your side – every step of the way
Regular meetings with you and in many cases, with the leadership team –  formally and on-demand prior to board and staff meetings, key events, and to prepare for key milestones
Implementing the Plan, Adjusting when Needed
A partner in tracking progress, reviewing budget goals, and YTD
Personalized, objective, real-time guidance every step of the way, as "curveballs" arise
Kathryn helps transform trepidation, overwhelm and unknowns into a guided, step-by-step process
Any key internal and external messaging will be reviewed; editing and recommending strong positioning
Help in maximizing and leveraging this opportunity
Help in ensuring staff – board relations remain strong and effective
An ally and sounding board during the process so you never feel stranded or alone
RESULTS. Transformational Results. Goosbumps.
Phase 3: Celebration & Your "Go Forward" Plan
Kathryn helps you build upon your momentum
You did it!  You've created the results you envisioned, and your organization is moving forward. Armed with – and celebrating – these results and the insights gained along the way, Kathryn will help you create your "Go Forward" Plan.   

Confidential and candid Insights on the strengths of your organization, so that Strategies can be created to build upon them going forward.
 In some cases, a second Leadership Summit is held to celebrate the results and facilitate creating your "Go Forward" Plan. 
"I was tired. My board was supportive, but not doing anything. My staff was taking a lot of my time. I was feeling the pressure of having to raise all the money, solve all the problems, and ensure implementation happened - all by myself. Over the course of six months, Kathryn introduced internal tools, reporting, and communication/messaging to help others see how they could help. The challenges may still be present, but now I feel empowered."
""Kathryn's "Activation Budget" and transparent reporting process quickly got board and staff working together toward a common goal. We created thermometers, we looked for ways to save money, and more importantly, we created a new energy and momentum around generating revenue!"
""Kathryn deftly led our two choruses through a merger exploration process. Her patience, knowledge, kindness, trust, transparency and vision helped all who were involved focus on the impact we wanted for those we serve - rather than all the challenging details. Long story short, the San Diego Gay Men's Chorus was born!"
""Kathryn helped us craft new positioning language to both differentiate us and focus our efforts. She enthusiastically guided us through a process of self-discovery; connecting to our unique impact and value. "
Over my 30-year career, I've had the honor to lead, coach and consult with smart, visionary, mission-driven founders, board members and professional staff of arts and culture organizations. 
I began noticing that the normal consulting being offered in the industry wasn't providing the breakthroughs and transformational shifts needed to ensure sustainable success and impact. I noticed leaders with all the external attributes of success weren't happy, and that – especially in the executive search processes – organizations and individuals all sounded the same.
In 2016, I set upon a path to change that.
Hi, I'm Kathryn.
At crossroads moments, I intuitively see your unique and true value, help you reveal the extraordinary possibilities that exist for you or the organization you lead in a Next Chapter, and then I help create the tangible and actionable steps to get you there.
And, we need you to get "there."  It's why you are here. It's why your mission-driven organization is here.
Every week I talk with successful leaders facing challenges.  Leadership transitions, declines in contributed or earned income, donor fatigue, a disengaged board, an undercapitalized organization, a pivotal moment requiring a new strategy, a need to make a compelling case for support. In many cases, "best practices" or respected consultants haven't moved the needle – or not throughout the entire organization.
I understand. I've been there. I've been in your seat (as a top executive and as a board member) and faced those challenges, I've been a consultant to address those challenges in the "normal" way, and my clients – leaders of organizations just like you – have all been there. 
Instead, it's time to attack the cause and the symptoms you're facing. It's time to know your unique impact, and how to share it with others to enroll and engage. It's time to (only) make the strategic decisions that will catapult your organization forward – so that you can have the impact you are meant to achieve, and those you serve are counting on.
It's time to join the MOVEMENT.  Together, we're making the world an extraordinary place.
Schedule your complimentary Organizational Strategy Call with Kathryn