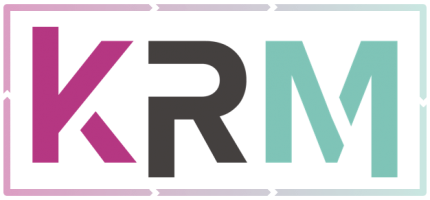 Do you have a Strategic Question, Challenge or Dilemma in your Business and Need an Urgent Consultation?
Kathryn R Martin knows first hand the challenges CEO's, board and staff members face.  She knows how to help you reveal the clear path forward.
A Laser Consultation Intensive is a good fit if...
As the Top Leader, You/Your Organization Have a Challenge or Dilemma That Needs Addressing Quickly
You Know What Your Organization Needs, but Need an Objective Consult on Best Next Steps
...And you're considering…
Kathryn R Martin helps you get "unstuck" and moving forward.
As a successful leader, you weigh your options carefully before making big decisions. Sometimes, there are moments when you notice you are hesitating (often for good reason!). In other cases, you know what is needed, and need to figure out how best to communicate, position and message the plan.
Kathryn is a trusted coach and consultant to over 200 purposeful leaders, and is known for her ability to reveal limiting beliefs, "core issues" and see a path forward.  Kathryn's process help clients quickly reveal their next steps.
When you or your team need a quick connection with a trusted, objective and experienced advisor to reveal new stratgies (or confirm your own), and help you create tangible next steps to move you forward – no matter what your scenario. 
A Laser Consultation Intensive
How Kathryn helps you move forward
Kathryn guides leaders and organizations facing a "crossroads moment" who seek to achieve an extraordinary goal over the next 6-24 months.
However, there are many moments along the way where a single, in depth and substantive Consultation can be tranformative. The Laser Consultation Intensive is designed to get to the heart of the matter quickly – and move you and your team forward. 
Note: if within 30 days of the Intensive, you engage Kathryn for other services, 100% of the Intensive fee is applied.
Pre-Session Clarity Questionnaire: At the time of booking, you'll complete CONFIDENTIAL questions to help Kathryn prepare.
Advance communication:  When the 90-minute Consultation is being used by a

group of people

(Executive Committee, Search Committee, Senior Staff, Board, etc.), it can be helpful to have an initial conversation with primary leadership to make sure Kathryn is alligned with the support you're looking for.
A 90-minute Consultation with Kathryn via free ZOOM video (web cam is required)

A Candid, direct Conversation:  Based upon your goals for the Laser Consultation Intensive, Kathryn will likely "cut to the chase" by asking pointed questions designed to support you. In some cases, this can feel intense and unlike "normal" coaching.
Kathryn's full attention and focus
Personalized Recommendations: no cookie cutter formulas.
Materials Review: Depending on your specific scenario, in some cases it is helpful to have Kathryn review relevant materials prior to the Consultation, during, or following.
Editing: Positioning language can be a key component to success.  Depending on your specific scenario, in some cases Kathryn will recommend shifts in languaging on key documents (Budgets, Agendas, Press Releases) and/or in verbal communication.
"Real-life" scenario strategy and practice: Depending on the goals, this may include upcoming Board Meetings, etc.

A follow-up "Check-in" Call with Kathryn: Within 10 days, you'll hold a 50-minute consultation with Kathryn and primary leadership. This support is helpful to lock-in decisions, next steps and review strategies.    
You'll have created your Next Steps, resolved your dilemma, addressed the goals for the Laser Consultation Intensive.
"As nonprofit executives well know, it's easy to get lost in the forest of things to do, goals to work toward, and details needing to be balanced. My call with Kathryn helped me step back and see the bigger picture. Kathryn gave me some incredible tips and action items to save my sanity and maximize my time. I look forward to working with her on a more long-term basis at some point in the future!
"I experienced a call with Kathryn and was highly impressed with her depth of experience and professionalism. Kathryn is a very good listener, and gets to the heart of the matter quite quickly. She gives solid feedback that is simple and concrete without a lot of detailed distractions. I would certainly recommend her."
"As I transitioned my business offerings, Kathryn helped me pull out of being stuck, frustrated and lost and move forward with clarity, focus and confidence. Kathryn has a gift for authentically connecting through her work and caring deeply about the people she supports. She asked me very intuitive thought-provoking questions which led to a discovery of what was truly blocking me. Once the block was cleared my vision returned as did my enthusiasm. I highly recommend Kathryn, she is a powerful transitions coach and business mentor"
Over my 30-year career, I've had the honor to lead, coach and consult with smart, visionary, mission-driven founders, board members and professional staff of arts and culture organizations. 
I began noticing that the normal consulting being offered in the industry wasn't providing the breakthroughs and transformational shifts needed to ensure sustainable success and impact. I noticed leaders with all the external attributes of success weren't happy, and that – especially in the executive search processes – organizations and individuals all sounded the same.
In 2016, I set upon a path to change that.
Hi, I'm Kathryn.
At crossroads moments, I intuitively see your unique and true value, help you reveal the extraordinary possibilities that exist for you or the organization you lead in a Next Chapter, and then I help create the tangible and actionable steps to get you there.
And, we need you to get "there."  It's why you are here. It's why your mission-driven organization is here.
Every week I talk with successful leaders facing challenges.  Leadership transitions, declines in contributed or earned income, donor fatigue, a disengaged board, an undercapitalized organization, a pivotal moment requiring a new strategy, a need to make a compelling case for support. In many cases, "best practices" or respected consultants haven't moved the needle – or not throughout the entire organization.
I understand. I've been there. I've been in your seat (as a top executive and as a board member) and faced those challenges, I've been a consultant to address those challenges in the "normal" way, and my clients – leaders of organizations just like you – have all been there. 
Instead, it's time to attack the cause and the symptoms you're facing. It's time to know your unique impact, and how to share it with others to enroll and engage. It's time to (only) make the strategic decisions that will catapult your organization forward – so that you can have the impact you are meant to achieve, and those you serve are counting on.
It's time to join the MOVEMENT.  Together, we're making the world an extraordinary place.
————————–
Kathryn has led ten arts and culture organizations through transition as a professional interim CEO –  Interim President & CEO of the Tucson Symphony Orchestra, Interim Executive Director of the Santa Barbara Symphony, Interim President & CEO of the Sharon Lynne Wilson Center for the Arts in Milwaukee, and Executive Director of the Linda Pace Foundation in San Antonio. She has consulted with over 100 arts and culture organizations to increase revenue and capacity at pivotal moments, and has supervised, trained and coached professional Interim leaders placed in arts and culture organizations across the United States. Kathryn was Vice President at Arts Consulting Group (ACG) from 2003-2015, and in 2009, she led the successful merger creating the San Diego Gay Men's Chorus.
Increases in earned and contributed revenue, stakeholder engagement and organizational confidence are achieved through a blend of industry best practices, encouragement, strong messaging and positioning, a proven process, intuition and insight.
Book your Laser Consultation Intensive with Kathryn