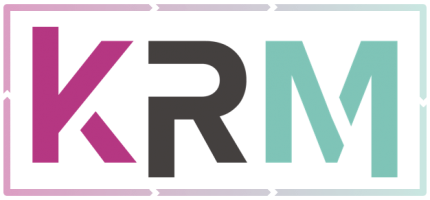 Do you Have a big decision to make and want to move forward Confidently?
Kathryn R Martin knows first hand the challenges successful leaders face.  She draws upon broad experience and combines her intuitive coaching and consulting to help you reveal the clear path forward. 
A 1:1 Laser Coaching Intensive is a good fit if...
You know your path forward, but those pesky internal "voices" are making you hesitate
You're about to make a big decision, apply or interview for a job
...And you're considering…
Kathryn R Martin helps you get "unstuck" and moving forward.
As a successful leader, you weigh your options carefully before making big decisions. 
Sometimes, there are moments when you notice you are hesitating (often for good reason!). In other cases, you know what is needed, and need to quickly figure out the how and when.
Kathryn is a trusted coach and consultant to over 200 purposeful leaders, and is known for her ability to reveal limiting beliefs, "core issues" and help you see a clear path forward – quickly.   
A 1:1 Laser Coaching Intensive
Kathryn helps you move forward
Kathryn knows that she works best over six to twelve months when coaching leaders who are facing a "crossroads moment." However, there are many times where immediate and targeted coaching can make a big difference. This Intensive is offered in response to those requests, and is designed to quickly get to the "heart" of the matter to move you forward. Note: if within 14 days of the Intensive you enroll in one of Kathryn's programs, 100% of the Intensive fee is applied.
Pre-Session Clarity Questionnaire: At the time of booking, you'll complete CONFIDENTIAL questions to help Kathryn prepare.
A 90-minute Session with Kathryn via free ZOOM video (web cam is required)

A Candid, direct Conversation:  Based upon your goals for the Coaching Session, Kathryn will likely "cut to the chase" by asking pointed questions designed to support you. In some cases, this can feel intense and unlike "normal" coaching.
Kathryn's full attention and focus
Personalized Recommendations: no cookie cutter formulas.
Materials Review: Depending on your specific scenario, in some cases it is helpful to have Kathryn review relevant materials prior to the Coaching Session, during, or following.
Editing: Positioning language can be a key component to success.  Depending on your specific scenario, in some cases Kathryn will recommend shifts in languaging on key documents (resume, cover letters, social media, websites, presentations) and/or in verbal communication.
"Real-life" scenario strategy and practice: Depending on the goals, this may include Mock Interviews, Speech practice, Networking & Introductions.

A follow-up "Check-in" Call with Kathryn: Within 10 days, you'll receive a 50-minute coaching session. This support is helpful to lock-in decisions, next steps and review strategies.    
You'll know your best Next Steps, and have addressed the goals for the Intensive (or created deeper goals).
In many cases, clients experience significant new insights, breakthroughs, and shifts.
"I came away with the clarity I had been seeking. I'm now clear on my positioning and how I will apply it in the next phase of my career."
"One perceived block has been erased. I have been able to get past feeling guilt and instead feel gratitude."
"Kathryn's guidance, tools, clarity, and uplifting support have changed how I move forward in my life and career so that I am fulfilling my purpose"
With almost three decades of professional experience as a leader in the arts and culture field, I achieved the success that I had envisioned back when I was in high school.  
And then, I began feeling a "pulling" to make a change, but wasn't sure what was possible, what made sense, or what I wanted to do next.  I just knew I wanted "more" in my life.  More meaning, more impact, more balance, more revenue, more ease.
Hi, I'm Kathryn.
I intuitively see your unique and true value, the many possibilities that exist for you to have the impact you are meant to achieve, and then, I put my results-oriented "hat" on to help you create the tangible and actionable steps needed to get you there.
And, we need you to get "there."  It's why you are here.
Every week I talk with successful leaders who are at a crossroads moment.  They share their stories of burnout, ambivalence, running the scenarios over and over, and (in hindsight) realize that much of their drive and career choices have come from limiting beliefs and industry norms about what is and is not possible. 
I understand. I've been there. And my clients – leaders just like you – have been there.
And then we took a leap. A courageous leap – but not a blind leap.  
I'm creating a MOVEMENT of leaders moving from being "stuck," to now living their Dream Scenarios; following their passion in corporations and businesses, theaters, symphony orchestras, operas, dance companies, foundations, arts and culture departments, universities and social service agencies around the world. They've made big decisions on career trajectory, leadership strategies, launching a new business, catapulting (and monetizing) existing talents, having balance. Together, we're making the world an extraordinary place.
Book your 1:1 Laser Coaching Intensive with Kathryn