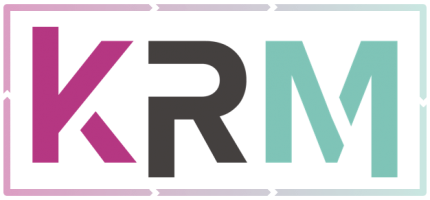 Is an Investment in your leadership A powerful strategy for your Organization?
Kathryn R Martin coaches successful leaders to adapt and thrive in their current roles in order to lead their organizations forward. Her unique process helps hone executive presence, positioning, connect to your unique value and purpose.
Executive Coaching is a good fit for...
Veteran leaders finding themselves needing to adjust and adapt in an organization with shifting dynamics.
A leader in their First 90 days on the job or in a new role
Kathryn R Martin is a high-impact coach to top leaders.
You're leading. You're successful. Your instincts, skills, experience, relationships got you to where you are.  CONGRATULATIONS!
And, like a professional athlete wanting to continue to hone their talent, develop mindset strategies, breakthrough plateaus and even market themselves, successful leaders benefit from a coach.
You are unique, you are here for a reason, and your organization needs you to "be all you can be!"
The problem? So often successful leaders don't know their true value, their uniqueness, or the causes and conditions they need to be their best (and yes, feel joy).  You may be great at some things, but may not know how to pivot when your organization is in a new situation. You may be inadvertantly being triggered and re-acting to situations, and you may be "showing up" in ways that don't help others understand the depth of leadership you provide.
You are not alone.
If you are ready to learn how to leverage your unique strengths and motivators, create strategic messaging and elevated positioning to differentiate yourself, and help others help you on your journey, then Kathryn is here to support you.
KRM coaching clients achieve transformational personal, professional and organizational success, and while financial returns cannot be guaranteed, studies show that over time, a company can typically expect a return of seven times the initial executive coaching investment, according to the ICF Global Coaching Client Study, Executive Summary, April 2009, in consultation with PricewaterhouseCoopers LLP, and Association Resource Centre, Inc.
Kathryn helps successful leaders adapt, pivot, and put their best foot forward.
Step 1: Getting to Know Each Other
First things first: every leader is unique, and Kathryn must determine if and how she can support you. 
This is a high touch, personalized program to support top executives look at their leadership strategicially, for the purpose of thriving in their current organization. The identify and reach their goals as a leader, leverage and monetize the new opportunities that will arise as your momentum and clarity build, and help create the strategies and practices that support the leader – and their organization's goals, i.e. mindset, decision-making, positioning – written, verbal, social media, networking, and real-time leadership strategies to move you forward.
Kathryn only takes on a few clients in order to be able to provide her signature "on demand" and often "unlimited" support to top executives ready to uplevel their leadership.
In general, Kathryn's "sweet spot" is in helping leaders who feel they are at a crossroads of some kind, and who know they want to make changes, seize an opportunity, or overcome a big challenge. You feel like the clock is ticking, and you've got to do something differently. Now.
When you apply for a complimentary Strategy Call, you'll be asked to complete a short Intake form to help Kathryn determine if you're a right match for her 1:1 Executive Coaching program.  
In the 45-minute Strategy Call you and Kathryn will discuss your specific goals, you'll get a sense of what it's like to work with each other, and determine how Kathryn can best support you.   
If an invitation is extended and you take a Big Breath to Begin, Kathryn will go over the details (fee, duration, structure) and initiate the confidential coaching relationship.  
You'll have new insights, and if you're going to be working with Kathryn, you'll know your Next Steps!
Kathryn integrates a hands-on consulting approach into intuitive transformational leadership coaching, and this unique format creates the possibilities for breakthrough's and big shifts on the job (and in day-to-day life) – quickly.   

Upon initiating the confidential coaching relationship, you'll receive:
Kathryn. By your side. Thinking about you (that's what she does!). Available when you need her.
An Impact Insurance Policy. The Program offers peace of mind knowing that no matter what comes your way, you'll have the support you need. 
A personalized link to schedule all your 1:1 coaching calls   
You'll work with Kathryn via 1:1 Executive Coaching over the course of six months. High-touch, transformational coaching with practical consulting-like dynamics.  Guiding and supporting you every step of the way, through a proven process – personalized to your specific goals. Situational coaching & consulting for your on-the-job scenarios, challenges and all the new opportunities that arise as your momentum and impact builds.
Two 50-minute coaching calls each month, via free ZOOM video conferencing. (webcam and mic required)
Unlimited access to Kathryn for materials creation and review, check-ins, meeting preparation and strategy, and more.
Coaching calls are recorded and become a resource for you.
BONUS:  Instant Access to Kathryn's "Career (Life!) Breakthrough Academy": This on-demand, self-paced, fully-guided, interactive program is INCLUDED for all 1:1 Executive Coaching Program clients, and amplifies your results. Teachings are offered via 10 videos and 12 worksheets that guide you through a process that has created breakthroughs, shifts – and dream career/life scenarios – for leaders around the country. [$497 value]
In some cases, Kathryn curates small groups pulled from her 1:1 clients if she believes a group learning experience would be helpful and supportive.  In that case, the Mindful Leadership Mastermind is included, and meets monthly via ZOOM, and again, the content and coaching is tailored to your needs.
Being able to effortlessly able to prioritize where and when to put their time and talents
Feeling more confident knowing their unique value
Hearing "Kathryn's voice" when making decisions
Having new clarity in what they want and why
Knowing which jobs to apply for, and "showing up" fully during interviews
Creating a brand and reputation based upon value and impact
Being in their dream job and work/life scenarios
Being more effective and valued in their current role
Increasing their salary and fees
Advocating for and receiving promotions
People being inspired and knowing exactly how to help them
Feeling the sense of momentum
Having incredible opportunities happen "out of the blue"
Enjoying their integrated and purposeful lives
"Everyone I was working with including the board was wondering if they could handle what was happening and what the future will hold. Kathryn helped me realize that I am a strong leader that knows what to do or who to call for help and stay confident - truly stay confident, not just put the face on for being confident. That does not mean cater to people's needs but instead drive decision making and make plans that are fluid and can adapt and change."
"I was tired. My board was supportive, but not doing anything. My staff was taking a lot of my time. I was feeling the pressure of having to raise all the money, solve all the problems, and ensure implementation happened - all by myself. Over the course of six months, Kathryn helped me shift everything. The challenges may still be present, but now I feel empowered."
Over my 30-year career, I've had the honor to lead, coach and consult with smart, visionary, mission-driven founders, board members and professional staff of arts and culture organizations.
I began noticing that the normal consulting being offered in the industry wasn't providing the breakthroughs and transformational shifts needed to ensure sustainable success and impact. I noticed leaders with all the external attributes of success weren't happy, and that – especially in the executive search processes – organizations and individuals all sounded the same.
In 2016, I set upon a path to change that.
Hi, I'm Kathryn.
At crossroads moments, I intuitively see your unique and true value, help you reveal the extraordinary possibilities that exist for you or the organization you lead in a Next Chapter, and then I help create the tangible and actionable steps to get you there.
And, we need you to get "there." It's why you are here. It's why your mission-driven organization is here.
Every week I talk with successful leaders facing challenges.  Declines in contributed or earned income, donor fatigue, a disengaged board, an undercapitalized organization, a pivotal moment requiring a new strategy, a need to make a compelling case for support. In many cases, "best practices" or respected consultants haven't moved the needle – or not throughout the entire organization.
I understand. I've been there. I've been in your seat (as a top executive and as a board member) and faced those challenges, I've been a consultant to address those challenges, and my clients – leaders of organizations just like you – have all been there.
Instead, it's time to attack the cause and the symptoms you're facing. It's time to know your unique impact, and how to share it with others to enroll and engage. It's time to (only) make the strategic decisions that will catapult your organization forward – so that you can have the impact you are meant to achieve, and those you serve are counting on.
It's time to join the MOVEMENT. My clients are following their passion in theaters, symphony orchestras, operas, dance companies, foundations, arts and culture departments, corporations and businesses, universities and social service agencies around the world.
Together, we're making the world an extraordinary place.
Named "Top Leadership Coach of the Year" in 2018 by the International Association of Top Professionals, Kathryn R. Martin's uniqe combination of results-oriented and intuitive approach reveals a client's purpose, impact and true value, which causes transformational breakthroughs and big shifts. She is known for helping clients at a crossroads quickly get unstuck and create the mindset, language and strategies to move from their "Point A" into their extraordinary "Point B."
Schedule your Executive Coaching Intake call with Kathryn