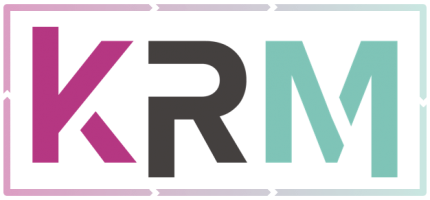 Is your leader departing and you're concerned about risk, revenue & retention?
Kathryn R Martin specializes in guiding boards and staff during all phases of transition; creating increased visibility, engagement and organizational confidence & clarity.
Leadership Transition Management is a good fit if you have...
An Unplanned Departure of Your Top Leader/Founder
A Planned Departure of Your Top Leader/Founder
...And you're considering…
Kathryn R Martin navigates organizations through tumultuous seas.
Leadership transitions create significant risk but in the hands of an expert,  unprecedented opportunity exists.
Your leader is departing. What do you do first?  Who should be in the captain's seat?
The stages of transition begin before a departure is known, and continue well past the on-boarding of the new leader.
Two of the most crucial moments that set an organization up for success vs turning into a sinking ship, is the time leading up to the first public announcement and the interim period.  Kathryn is the only arts & culture transition strategist to provide the objective support you need through all the stages of transition. 
Search firms, succession planning consultants, board and staff, interim managers, and even the beloved outgoing leader don't provide the objective, experienced, and hands-on consulting and coaching so critical to addressing and leveraging the unique dynamics of transition.
No one is better at doing this than someone who's done it before – and loves it
Over the past 15 years, Kathryn has had the unique opportunity to lead non-profits through transition and "crossroad moments" as one of this country's top professional Interim Executive Director/CEO's, and as a leadership strategist and coach to Board Presidents, outgoing, Interim and incoming leaders, and Staff. She's able to transform what feels like the biggest storm the organization has ever faced to being a transformational moment, where a new course is charted, impact revealed, and confidence and engagement increased.
Kathryn has personally led ten arts and culture organizations through transition as a professional interim Executive Director – most recently serving as Interim President & CEO of the Tucson Symphony Orchestra, Interim Executive Director of the Santa Barbara Symphony, Interim President & CEO of the Sharon Lynne Wilson Center for the Arts in Milwaukee, and Executive Director of the Linda Pace Foundation. She has consulted with over 100 arts and culture organizations, and has supervised, trained and coached professional Interim leaders placed in arts and culture organizations across the United States.
Phase 1: Your Integrated Transition Plan
Step 1 - "Fast Track" Start-up
Kathryn moves you forward quickly and strategically
First things first, not all transitions are the same. Strategy Calls, Interviews with Key Stakeholders, Budget Assessment and more will occur to maximize the impact Kathryn has during her 2 days on-site with your board and staff.
NOTE: If you've just learned your leader is departing, the Board must often take immediate action and Kathryn will support you in crafting strategic messaging for internal and external stakeholders, clarifying roles and responsibilities, creating written expectations for the departing leader, etc.). In many cases, this may be the first step needed to mitigate risk and set a positive tone for the transition.
Materials review: You'll send KRM relevant materials, including current operating budget/YTD
On-line Self-Assessment Questionnaire: Participants share key information confidentially (tailored to your organization's transition)
1:1 Clarity Calls: Key participants will be interviewed personally prior to the Leadership Transition Summit
Strategy Call: Board President & KRM finalize strategy and Agenda for Leadership Transition Summit
Activation Budget Management Tool: If relevant, KRM will recommend and draft a template and budget process for your operating budget presentation.
Connection: Key stakeholders will feel engaged in the process, comfortable with KRM, have shared their perspectives, and felt heard and connected to the process.
Insights: Potential roadblocks, dynamics, and opportunities will have been revealed.
Strategy: KRM will have the key insights and information needed to design the on-site visit schedule and Leadership Transition Summit agenda and strategy.
Step 2 - Leadership Transition Summit
Kathryn shifts trepidation into trajectory
With the prep work done, Kathryn meets in person with the board and staff to chart a course for the organization during the transition. Transition plans are integrated into the organization's operational plans, calendar, staffing, income goals, and major initiatives.  
The process is created with multi-faceted intention – to unite, establish nuanced roles and responsibilities during the transition, and make sure that the organization not only addresses the challenges, but also has BIG expectations to advance, increase visibility (a Search will begin shortly!), increase engagement (revenue), and impact.
This is often a time for both board members and staff to express hopes and fears. The faciliated process creates clarity on what will happen, when, decision-making roles,  strategic internal and external messaging,  and how we'll acheive the success envisioned – together.
Day 1: Meetings with Transition/Leadership Committee, Staff; Half-Day Summit
Day 2: Meeting with Transition/Leadership Committee to finalize the Transition Action Plan (and Interim Plan if not yet finalized)
Consensus and understanding of:

Common transition dynamics that may be present, pitfalls, and mis-steps to avoid; Stages of Leadership Transition & the Board's role; how to ensure personnel have what they need to thrive, and resources are maximized, leveraged, and protected.
Current financial and operational status, dynamics, threats.
Opportunities for transformation, momentum, increased engagement/revenue.
Decisions needing to be answered, completed, addressed – and when.

Strategic decisions made about:

The future of your organization
What multi-faceted success and impact looks like – for your organization, at this specific moment in your trajectory.
Goals and priorities for the Interim period, and for the future leader.
Strategic (and frequent) communications and positioning and clear and consistent impact messaging around momentum, opportunities, mission and impact

Increased clarity, confidence and connection to the transition process, feeling excited and passionate about what lies ahead for your organization
Your initial draft Transition Timeline and "Road Map" – an integrated management/governance road map, with specific, measurable, actionable, relevant and time-sensitive goals, roles and responsibilities, milestones and next steps – providing the Board, Staff and other key stakeholders peace of mind, and knowing how to help.
Documentation of the Summit findings and decisions.
Phase 2: Step-by-Step Support
Kathryn guides you through the rough waters of the Interim Period (Often the missing piece)
Now that you've come together and have an integrated transition plan, "all" you have to do is follow it – right?!  
Transitions are fluid. Relationships and finances can shift quickly. Emotions can be high, and triggers and re-actions appear at the most unexpected times.  Internal or external forces can throw unexpected curve balls, even with the best laid plans – and even with an extraordinary staff. That's why Kathryn is by your side for the entire journey. She provides personalized, objective, real-time guidance every step of the way to keep the train moving forward and on the right track.
Whether consulting as aTransition Strategist, coaching your Interim, outgoing or incoming leader, or serving as your professional Interim CEO, Kathryn helps you:
Transform trepidation, overwhelm and unknowns into a guided, step-by-step process
Get personalized, objective, real-time guidance every step of the way, as "curveballs" arise
Review all key internal and external messaging; editing and recommending strong positioning
Meet regularly with the leadership team formally and on-demand prior to board and staff meetings, key events, and to prepare for key milestones
Ensure the organization operates well, meets budget goals, and continues to advance 
Maximize and leverage this opportunity
Ensure staff – board relations remain strong and effective
Be an ally and sounding board during the transition so your organization never feels stranded or alone
To keep momentum building, you'll need the right leader to take the reigns. While not a part of the Search Process & decision-making, Kathryn is an objective and trusted resource to the Board:
Recommends candidate attributes in the context of the Board's vision, current resources, opportunities and threats
Answers candidate questions, as appropriate
Phase 3: Your "Go-Forward" Plan
Kathryn creates a smooth "hand-off" to the permanent leader
At this point, your organization is moving forward, you can feel the wind in your sails and can see calm waters ahead. But you're not done! Kathryn provides the guidance to help you build the on-boarding plan to set the permanent leader up for success. 

Recommend on-boarding steps
Ensure a smooth transfer of information
Provide confidential and candid insights and "go-forward" recommendations to the permanent leader, if desired
Provide "First 90-Days on the Job" Executive Leadership Positioning & Strategy Coaching, if desired
"I was surprised at how much we ended up tackling during the interim period. Kathryn helped us "ready" our organization for our permanent leader - with a highly functioning staff, an expanded board, a balanced budget and increased positive visibility in the press when search candidates were googling us."
"Kathryn is a fantastic leader, coach and advisor. She helped Mill Valley Philharmonic navigate the first phase of a significant founder transition. Her consistent engagement along with in-depth expertise allowed us to successfully execute our plans. This was our first experience as a Board with this kind of change, and we couldn't have done it without her help!"
"Kathryn's consistent recognition and enthusiastic, transparent reporting sets a positive tone. Who wouldn't feel more excited about volunteering and financially supporting TSO after talking with her." - Honorary Council member
"We were worried about being in transition. Many of the staff thought about jumping ship. Would our organization go under? Would our jobs be secure? Who would protect us from well-meaning but mis-informed board members as we tried to get our jobs done? By Kathryn's second week, we were moving forward with more energy, focus, confidence and teamwork than ever before."
"It feels like the organization has doubled its offerings in the community after only one month of Kathryn's arrival. I know that's not true, but it feels like it. Everyone is talking about the Wilson Center!" - Doug, Audience member
"We shifted from a Capital Campaign focus to Individual Annual Giving. This has strengthened and routinized our development efforts." - Megan, Director of Development
"Kathryn helped the organization stay on mission and messaging during a large transition. Guiding the board and staff to learn how to leverage the message allowed us to grow and gain momentum at a time when the organization could have fallen into status quo - or worse." - Amy, Director of Music Education
"Kathryn helped us leverage our existing plans to offer classes and move into our first home at Dance Place San Diego. Our School was created, and we launched the "Inaugural Season" Donor Circle campaign."
Over the past 15 years, I've led 10 organizations as Interim President & CEO / Executive Director, and provided transition strategy coaching and consulting to boards, transition committees, interim managers and outgoing and incoming leaders around the country.
Leading and guiding organizations through leadership transitions is a passion.These crossroads moments offer some of the biggest opportunities for transformational shifts I know of.
And yet, expectations for the interim period are often set very low.  Too low.
In 2016, I set upon a path to change that.
Hi, I'm Kathryn.
In leadership transitions – whether serving as the Interim leader or consulting and coaching your Leadership Transition Strategy and Implementation – I intuitively see your unique and true value, help you reveal the extraordinary possibilities that exist for your organization's Next Chapter, and then I help create the tangible and actionable steps to get you there.
And, we need you to get "there." 
However, if you've never guided an organization through a transition, it's not always clear where the pitfalls are, what the first steps must be, and who is leading the charge.  Staff bear the brunt of transition. Revenue can quickly decline. Donors begin "waiting." Board members either become disengaged or begin helping staff in ways that can be challenging. What begins with a plan to "just keep the day-to-day operations running" of a healthy organization, quickly shifts to loss of momentum, and then into a time of crisis.
I understand. I've been there. It's what I do.
I've learned that – as unique each transition scenario is – there are common dynamics along all stages of the transition timeline that can be anticipated and mitigated.   
I've seen firsthand how a staff, board and community can shift from feeling uncertain and anxious, to being confident, proud, vocal ambassadors, collaborative.  And how an organization can be perceived as "going downhill" to being stronger than ever before, attractive to search candidates and increasing revenue and engagement.
It's time to join the MOVEMENT.  Have BIG expectations for time of transition. Your community is counting on you to continue to serve your mission and have the impact you are meant to achieve. Together, we're making the world an extraordinary place.
Schedule your confidential Transition Strategy Consultation Call with Kathryn